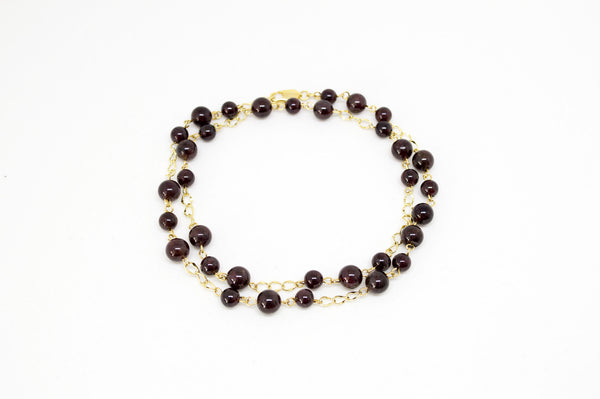 Garnet and Gold Necklace
Description
A gorgeous mix of reds, our Garnet and Gold necklace is a classy touch to your everyday ensemble. A stone of positive energy and rejuvenation, the garnet will also protect from evil, nightmares, and wounds.
How To Wear
Worn layered or long, our garnet necklace is perfect for a basic t-shirt, classic button-down or little black dress. The red hues of the garnet will complement any skin tone.
Pictures of items on rikparker.com are representative samples of the item for sale. Each item on rikparker.com is created from an individual selection of stones to build a unique piece and may not be the same as the item pictures unless specifically noted in the description.