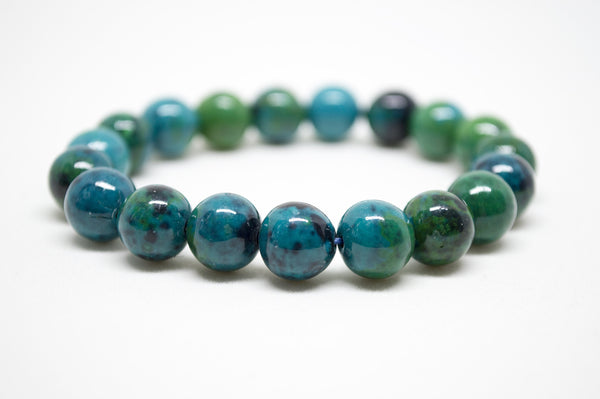 Lapis Lazuli with Chrysocolla Infinity Bracelet - 10mm
Description
The tropical essence of the Lapis Lazuli with Chysocolla Infinity Bracelet bring together the harmonies of Lapis with the tranquility of Chrysocolla. Together, their communicative properties give balance and effective communication, while the deep blue semi-precious Lapis Lazuli stone is known for bringing wisdom and truth.
How To Wear
Perfect for the girl who loves water, take this blue bracelet from the beach to a night on the town.
Details
17 10mm smooth beads, approximately 6.9 inches in length. All items are available with or without charms, please send us an email if you are looking for something specific.
Pictures of items on rikparker.com are representative samples of the item for sale. Each item on rikparker.com is created from an individual selection of stones to build a unique piece and may not be the same as the item pictures unless specifically noted in the description.